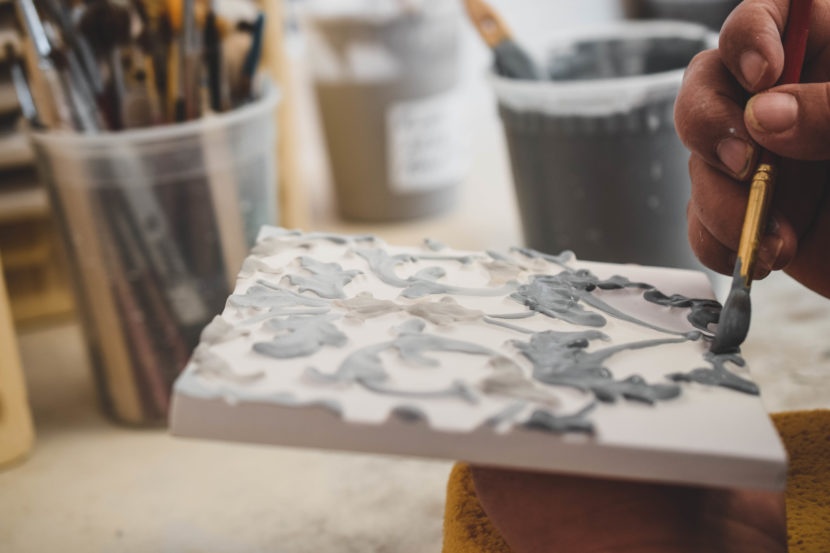 Published by Coastal Connecticut
It's a ceramic tile collection inspired by art and crafted by hand. The charm of old world carving and design is brought back to life by Quemere Designs. In a new world defined by computers and automation, this tile company has set itself apart by incorporating human touch into each phase of the production process. Hand carved. Hand crafted. Hand painted. Luxury ceramic tile.
Quemere Designs just might be one of the best kept secrets in New England. Based out of Middletown, CT, their 10,000 square foot production facility is tucked inside the Galleria Design Center located at 234 Middle Street. A space where imagination, skill, and wild creativity combine to form tiles that are quite literally miniature pieces of art.
As one of the few ceramic tile companies in the world that can accommodate complete customization of any order, Quemere Designs takes a personalized approach to the design process. Their motto: "If you can envision it, our carver can bring it to life."