A countertop installation can be a smooth process if you're prepared. Follow these simple tips for a headache-free experience!

Follow a pre-template task list.
The template phase is critical to a smooth installation. During this part of the project, an exact pattern of your future countertops is created. The template essentially serves as the road map that details every aspect of the countertop design … so it must be accurate!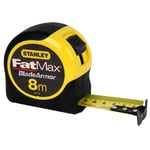 Here's a sample task list you can follow to breeze through your countertop template:
Confirm your template appointment.
Make sure a designated decision-maker is available to be on-site the day of the template.
Coordinate your cabinet installation well in advance of template day. You'll want to ensure all cabinets are level and the work is 100% complete. Nothing can move or change between the template and the install.
Arrange to have your sink, faucet, and all other appliances on-site the day of the template.
Disconnect the plumbing and appliances prior to template day.

Consider overhangs and support.
If any section of your countertops will overhang the cabinetry, you may need additional support. Depending on the material, a 6-12 inch overhang is typically possible without bracing. However, installing a decorative bracket will certainly give you added support plus peace of mind!
Besides overhangs, you'll also want to think about how to support the countertop around your appliances. For example, a dishwasher can't support a stone countertop on its own so you'll want to make sure structural support is provided on the side of it. No matter what, you should carefully examine your kitchen to accounts for the various "what-ifs."
Ask where the seams will be.
It's very rare not to have seams in a countertop. Knowing where the seams will be upfront can certainly alleviate any post-installation surprises.

Make your space installation-friendly.
On the day of your countertop installation, make sure your kitchen is clean and clear of any mess and/or obstructions. (Yes. This includes securing Buttons and his treats in another room.) You'll also want to make sure a path is cleared for the installers to easily unload and deliver the stone into your home. Slabs are heavy … REALLY heavy. To avoid any mishaps and to make everyone's life easier, create the necessary space for safely transporting your countertops inside.
By following these simple steps, you should be well prepared for your countertop installation!