Choosing a surface finish for your stone product can be straightforward if you are aware of the options.
It is the vision and the attention to detail, that makes home design an authentic expression of oneself. What seems like the simplest of choices, may have a profound impact on your design and ultimately define the look and feel of your space. Smooth surface or textured, natural stone has many styles and distinct personalities. In this article we will be highlighting the most popular stone surface finish options, their characteristics, and the feeling they evoke to make your design dream a reality.
Choosing A Surface Finish for your Stone
Almost any stone slab surface can be changed to your desired finish, though certain stones are better suited to certain finishes than others. There are many surface finish options to choose from, each with a distinctive style:
1. Polished Finish
A Polished finish creates a smooth, high gloss shine that beautifully reflects the stone's natural crystals while revealing its rich colors and natural patterns. Granite, marble and limestone are frequently polished. Different stones may polish to a different degree of gloss. A beautifully polished finish is an excellent choice for an elegant look.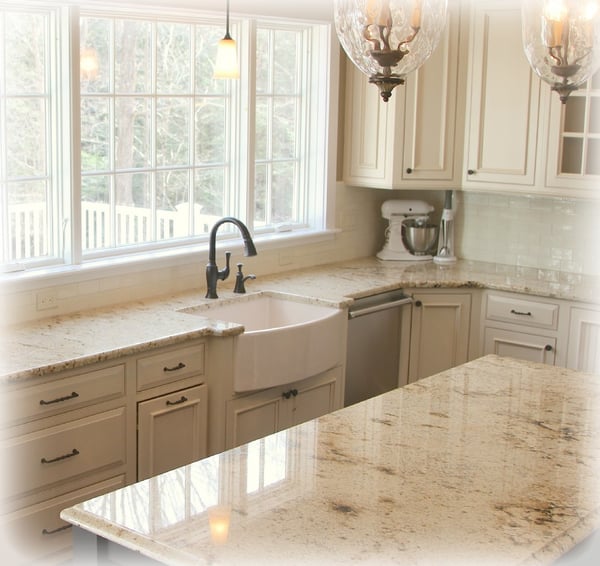 Siena Crème Granite, Polished
2. Honed Finish
A Honed finish provides a softer, more subtle look that is a smooth, non-reflective flat or matte finish. Marble, limestone and slate are most often honed to create a casual, yet classic style that is desirable.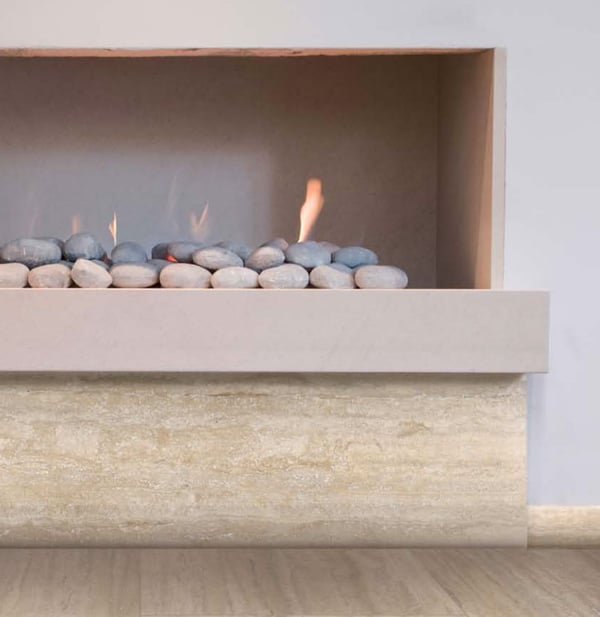 Marmol by FINE in Argento, Honed
3. Leathered Finish
A Leathered finish features a matte brush like texture of grooves and ridges that give the stone a natural country weathered look and feel. Some stones produce more texture than others based on their mineral composition.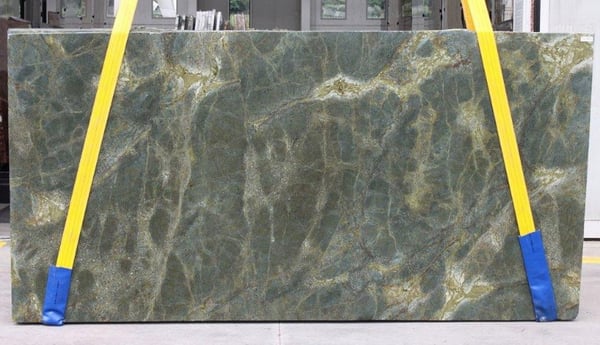 Golden Lightening Leather Granite
4. SatinStone Finish
A SatinStone finish features a smooth and sleek surface that is soft to the touch. Available in manmade quartz and natural stone, SatinStone is offered in a high gloss, satin or suede finish. SatinStone has a high scratch, etch, and stain resistance making it a great choice for any indoor countertop.
For more information on SatinStone, please visit the SatinStone Gallery.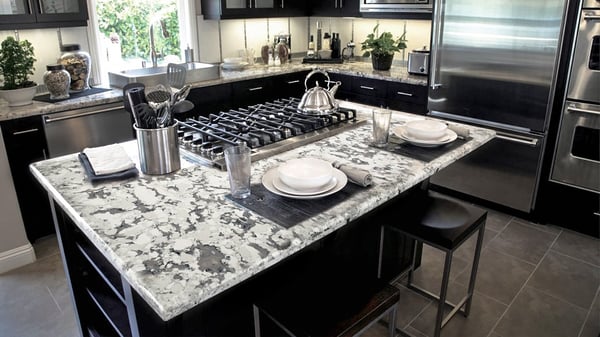 SatinStone Splendor, Spectrum Quartz
5. Sand Blasting
Sand Blasting, the process to etch a foreground or background of any design, logo, pattern into natural stone and other materials such as natural stone, concrete slabs, glass, metal, tile, wood, to achieve a unique finish and design.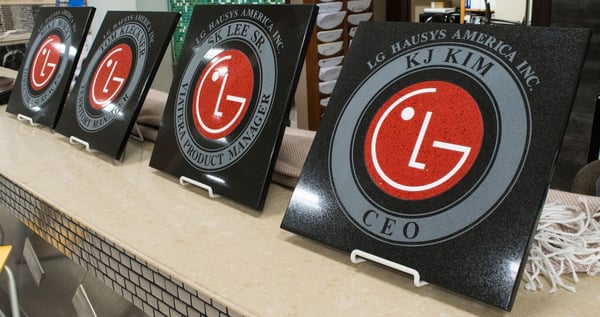 Sand Blasted Logo
Like natural stone, surface finishes come in many styles, all beautiful and unique; An inspiration, to all personalities. If you find a material and you want the finish changed, you can make your request to your fabricator.
For more creative ideas on fabrication or stone surface finishes, please visit the Galleria Stone and Tile Inspired Spaces Gallery