Home design is all about sprinkling little details here and there to make the final outcome truly unique. One way to incorporate individuality into your kitchen is by selecting a custom edge profile for your countertops. While this may seem like a small task, different edge profiles will lend a different look and feel to the surface space. So giving this a little thought can potentially result in a big impact on the finished product. In this article, we're going to highlight a few of our favorite profiles and what makes them so special.

Eased
The simple and easy Eased Edge is the perfect profile choice for a kitchen that already has a lot going on. If you've opted for bold backsplash or colorful cabinetry, you can even out the design elements by keeping your surfaces simple. The Eased Edge provides a clean and straightforward look that doesn't scream for attention.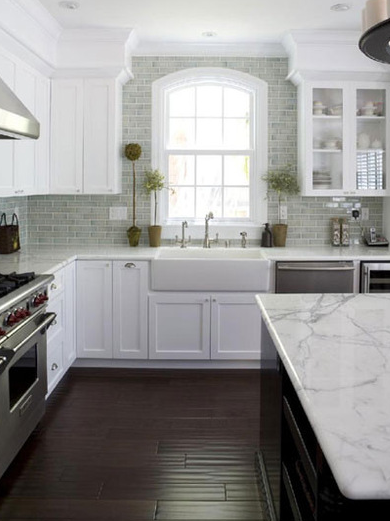 Bullnose
Pretty much guaranteed to never go out of style, the Bullnose Edge provides a rounded-off clean finish to your countertops. Offering timeless appeal, the Bullnose makes a wonderful choice for traditional kitchens.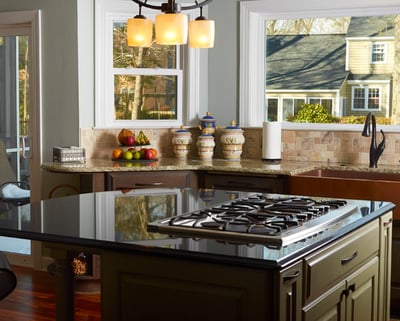 Ogee
Looking to add a little pop to your surface top? Meet Ogee. This edge profile will definitely draw some attention to your countertops. It also plays nicely with other profiles. Using the Ogee Edge on your island top while keeping a square profile throughout your kitchen perimeter can really add some contrasting flare to the space.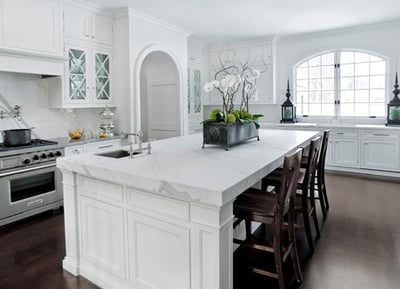 Mitered
Have you ever seen a countertop that appears to have really thick edges? Chances are, you have seen the miracle of mitering! A mitered frame around the sides will trick the eye and make the slab actually look much thicker. A fantastic way to make your countertops a focal point, the Mitered Edge works well in both traditional and modern kitchens.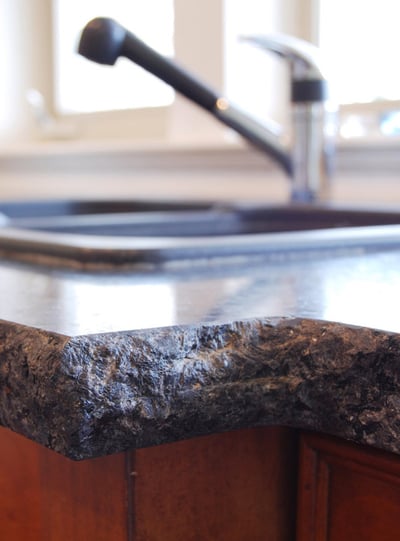 Chiseled
Rustic yet refined, the Chiseled Edge will enchant your kitchen with a homey farmhouse flavor. The rough profile balanced out with a smooth polished top combines texture and finish in a delightful way. The Chiseled Edge is a daring way to add pizzazz to a kitchen that features simpler design elements.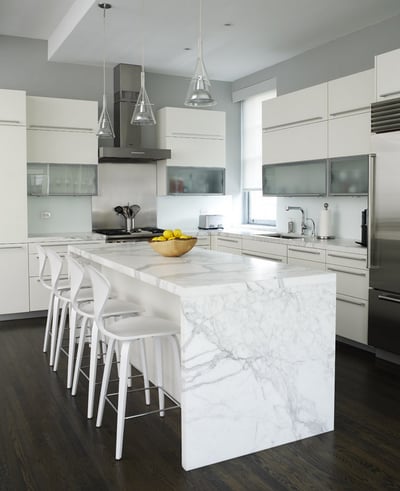 Waterfall
Looking to really showcase your countertops? Let the stone cascade down the side of your island using the Waterfall Edge. The unique charm of the slab will shine in this vertical, eye-catching format.
To explore additional profile options, download a copy of our Edge Profile Sheet!